by CDN Publishing l Published on May 5, 2022
Subscriber Benefit
Greysheet and Banknote Book are excited to announce today that we have added the ability for subscribers to download an Excel file of the most current data in the Banknote Book for personal use. According to John Feigenbaum, CDN Publishing CEO, "the Excel checklist has been one the most highly requested features by users of the Banknote Book, and we are really excited to make this feature available to all of our subscribers."
To access the Excel files, users simply need to log in to the site and visit their Banknote Book landing page. From here, click the desired Chapter, and download the file. It's as easy as that.
Feigenbaum adds, "we have many more new features in progress for Banknote Book subscribers. Patrick Ian Perez, Vice President of Data and Content, has been working non-stop on pricing updates. Owen Linzmayer has been busy updating chapters with new entries and our production team is also working to incorporate the latest technology to deliver updated chapters on a nightly basis. This is one of the most exciting projects we've ever attempted and it's all starting to come together."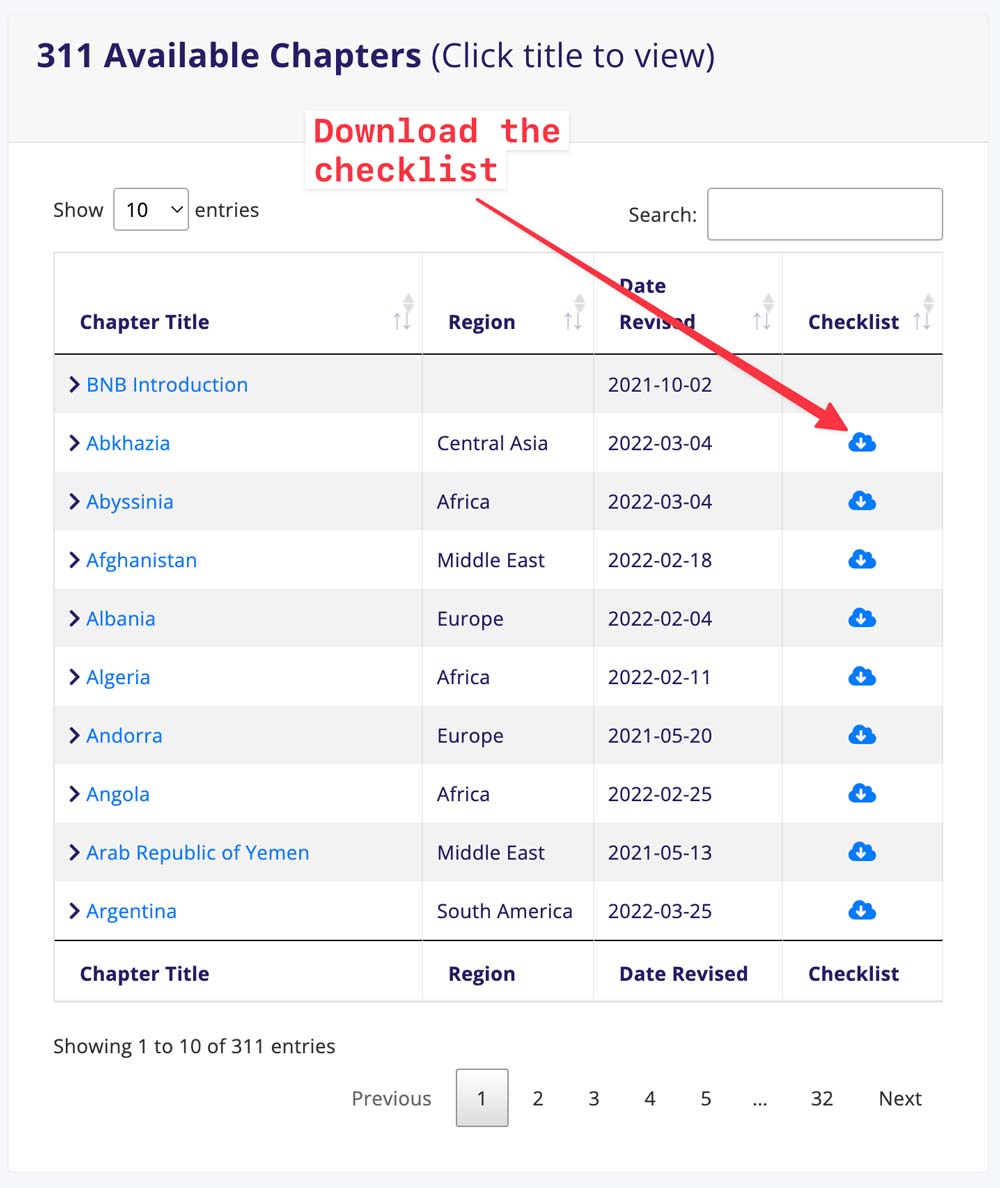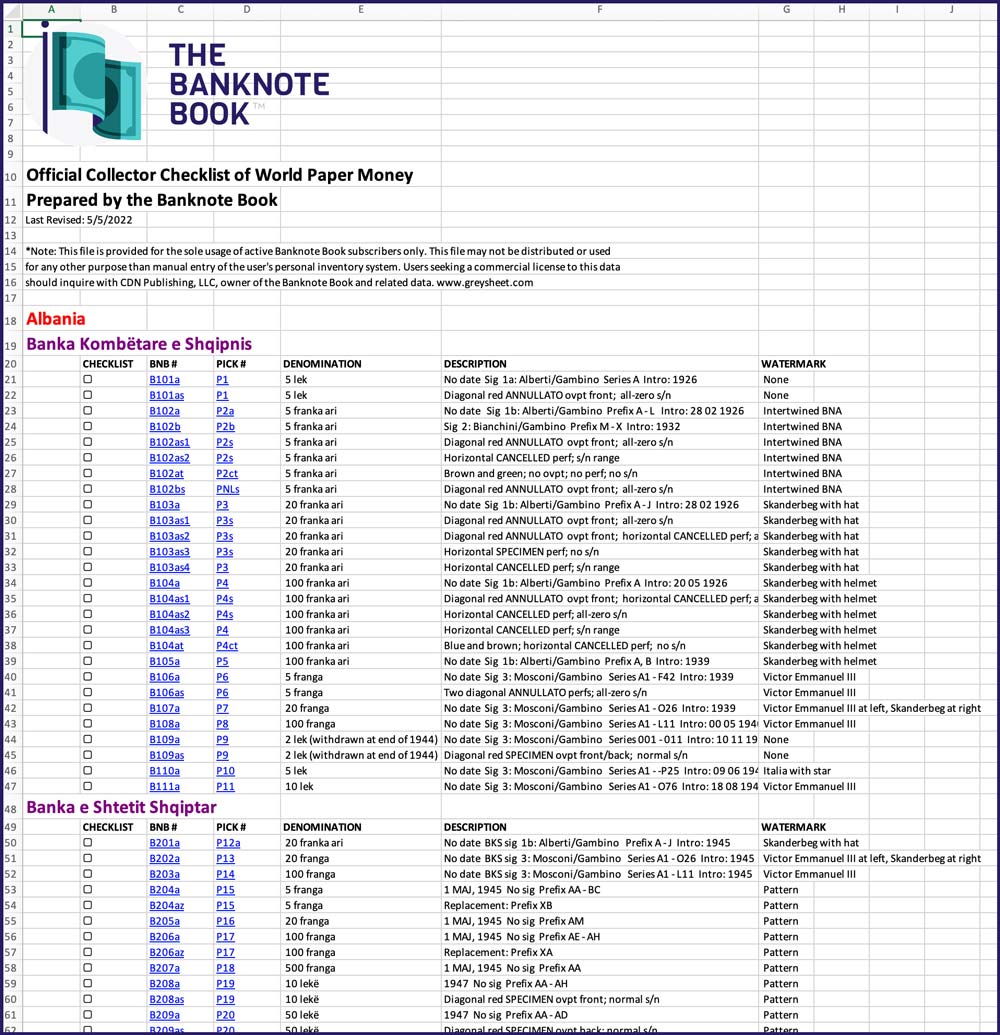 ---
ABOUT THE BANKNOTE BOOK
Comprised of more than 310 individual chapters (based on country), with a total of 8,200 pages covering more than 77,000 types and varieties, the Banknote Book is the most comprehensive catalog of world paper money in existence.
Users can subscribe to the Banknote Book for as little as $10 per month. The best value can be found by subscribing to the one of our subscription packages. Click here for details.